380 participants already registered till 31 May 2017!
Why CamSum 2017 will be much better & bigger than 2016?

These days we announce the new dates for CamSum 2018,
probably in the month of June! The location will be the same: Lloret de mar (Spain). Thanks all who helped us made CamSum & EroAward 2017 two AMAZING events!

- CamSum 2016 had a tremendous success!
We managed to bring together some of the biggest names in the international Porn & LiveCams: the biggest cam studio from South America, the biggest Adult Expo organisers from Spain, some of the biggest porn actors and actrices known worldwide, a few very well known LiveCams models! The pictures of our events have appeared in the most important media dedicated to adult industry gatherings!

- Beside LiveCams, at CamSum & EroAward 2017 we include Porn & Erotica.
EroticCamAwards (dedicated to LiveCams) becomes EroAward - the Adult Industry Awards! EroAward has the biggest number of categories (54) and especially those dedicated to models (#Power2TheModels), the biggest number of categories dedicated to LGBT and the ambition to become the most important awards from the Adult Industry.

- lots of new names, some of them again big players from LiveCam & Porn, have heard about us and showed their interest and full support for CamSum & EroAward 2017!

- FREE ENTRY for all the Adult Industry professionals at CamSum & EroAward!
DIAMOND sponsors:
Why Spain and why Lloret de Mar?

Spain is definitely the best option when it comes to organizing a summit, people simply love this country, is one of the most visited by tourists around the world because of its climate, the friendly people, the cultural resources, the shopping offer, the beauty of nature, a rich & healthy cuisine with some of the world top chefs and many other characteristicsthat make Spain unique & loved.
On top of this, Lloret de mar is close to Barcelona, is well communicated, has a nice beach with crystal clear water, a sweet mediterranean climate almost all the year, great parties during night times and one of the best offers of hotels and restaurants. Lloret is one of the most famous tourist village from the beautiful Costa Brava and is considered "the continental Ibiza" because it attracts lots of young people around the world who are searching for sun, beach and party.

For a cam summit, Lloret means that we can organize lots of outdoors and sports activities like beach voley, beach party, water sports & pool parties, where cam models can have fun, show their skills and, of course, their bodies! ;)
PLATINUM Sponsors: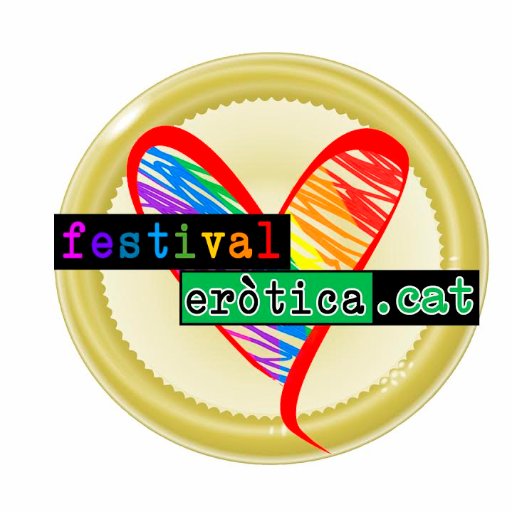 2 shows: summit (2-4 June 2017) & gala awards (4 June 2017)

During the 3 days of summit, we offer seminars, experts panels, speed networkins, meetings, products, services and sites presentations. In the nights, we have great parties!

On the 3rd day (4 June 2017), we have our great
Adult Industry Awards ceremony,
aprox 3-4 hours in the evening - EroAward.com


EroAward - We make MegaStars!




Where #ModelsDoBusiness! #Power2TheModels


"Where #ModelsDoBusiness" means that although we focus on the models from LiveCam, Porn & Erotica, any Adult Industry professionals/companies are very welcome and necessary for a great event! Also means we encourage models to think and act as business people as the most important way to grow their brand and earnings. If in the past the main investments meant better recording cameras, better computer & internet conexion, beauty treatments & body improvements, clothes and photo sessions, today, there is a new trend where the investments in promotion services (including those as going to events) are growing and we believe that soon these part will be the biggest one in the money spent by any model searching for huge success. With #Power2TheModels, we want to go beyond just giving powerful advices to models by offering them also many services that will make them more powerful: lots of social media promo for the models who participate at CamSum or EroticCamAwards voting or gala, many televisions and magazines who will attend our events and will offer B2C exposure for the models (interviews, magazine covers, photo shooting, etc), but also we are the first event that gives

sponsorship oportunities for the models

(bring your own fliers, your banners at CamSum & EroticCamAwards, put a bag insert, offer some free tshirts with your picture/brand, small gifts with your name as lighters, pencils, join other 2-3 models and offer together some free drinks at a party - your names & pictures on all the screens!!!), packages for promo in the Adult Industry B2B magazines & forums, etc. Make your brand seen and bigger on both B2C and B2B environment, and don't be afraid to invest in your business, because NO COMPANY grows with little or zero investments in advertising or chasing "free entry/drinks/lunch".


We make MegaStars!

The tube sites, video streaming ones and the social media are eating every day from the all mighty Hollywood pie...daily, we have lots of (small) new film producers and film distributers, new actors and actrices, smaller than the classical "dreams factories", but some with the same or even higher ambitious...At CamSum & EroAward, we strongly believe not only that very soon some LiveCam, Porn or Erotica models will have the same fame and earnings as the nowadays Hollywood stars, but in the same time, they will have "the full package", including the glamourous parties, awards ceremonies and very complex promo services. And CamMillionaires.com, the main founder of CamSum & EroAward, aims also to help models to reach the revenues that the Hollywood stars have today, through a diversified offer of services (branding, promotion, viral advertising, income diversification).

#Donate2Wiki - Culture is SEXY!
An important element of our EroticCamAwards galas will always be the charitable one: it's our call for the adult industry to SHARE from its (financial & fame) success, and is our message to the world, that we CARE! Continuing to sponsor Wikipedia also at our second edition is our way of being grateful for the free access at knowledges on the internet, that helped the success of adult industry, and also an investment in the future of this free access and adult industry success! "Culture is Sexy!" is our belief that culture is one of the most important weapons of Seduction for the models & adult industry professionals searching for more success, and is also our message to the world, that culture makes you attractive, especially in these days when we need healthier "standards for beauty"! And last, but not least: We do hope to become viral with an adult industry event sponsoring a cultural cause! In fact, when we say #CamIsArt or #PornIsArt, we do believe that these are cultural acts, even more: Cultural Revolutions! ;)
CamSum is YOU!



"CamSum is YOU!" means that every participant is as important in building our congress as any organizer. Ask yourself what is the value that you can add to our events, not only what the events can do for you. You're all invited to contribute with anything that can help CamSum & EroAward to become the Adult Industry professionals' favorite playground!

| | |
| --- | --- |
| Join our Newsletter to get the latest news: | |